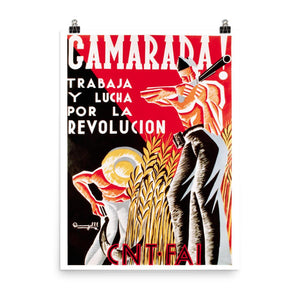 Reproduction of an original poster produced by the anarchist organisations the CNT and FAI during the Spanish civil war and revolution. It reads "Comrade! Work and fight for the revolution". Printed on thick and durable, matte paper.

18" x 24" (~46 cm x 61 cm)
Printed and distributed by workers' cooperatives in the UK and US.